Lama Mark Webber (Lama Yongdu Chokyi Gyaltsen) has been practicing, studying and teaching Buddha Dharma and meditation for almost fifty years. His primary life's work is to support and guide beings in the art of deep meditation retreat and study to bring forth a stable realization of our naturally unobstructed and compassionate awareness. By this ever-deepening understanding emerges the unity of great love and a penetrating wisdom into all facets of life and its myriad interdependencies.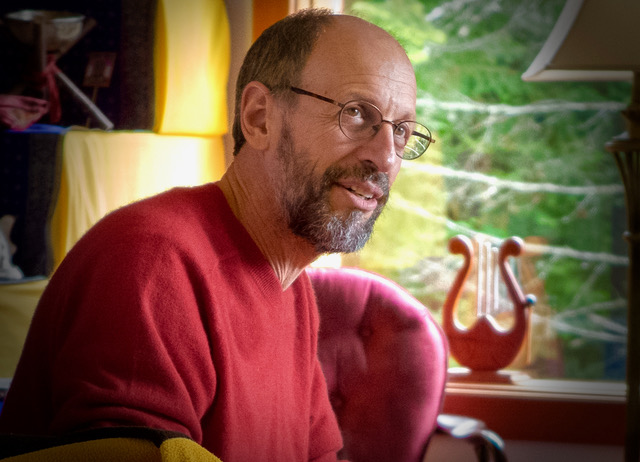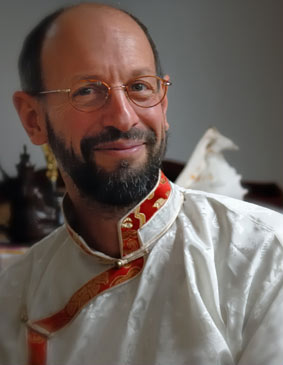 He met his principal teacher the Venerable K. T. Dorje Namgyal Rinpoche in 1974 and had the good fortune to study with, attend, reside and travel with and assist Namgyal Rinpoche for many periods over three decades until his teacher's passing in 2003. He was instructed by Namgyal Rinpoche to begin teaching Abhidhamma in 1975 and in 1976 to guide people in Vajrayana meditations. Lama Webber has done extensive meditation retreats, solo retreats and periods of study with Namgyal Rinpoche and with other teachers who include Ven. Chorpel Dolma (Ms. Beatrice Ralf), Karma Thinley Rinpoche, H.H. the 16th Karmapa, H.H. the 14th Dalai Lama, and H.E. Chogye Trichen Rinpoche and for the last ten years under the guidance and inspiration of H. E. Drikung Lho Ontul Rinpoche (through which come the transmissions of the Drikung Yangzab Dzogchen and the Drikung Mahamudra lineages). Lama Webber attended Namgyal Rinpoche's first teacher's training program in the 1970s and during the 1980s he was the Resident Teacher and taught courses during Namgyal Rinpoche's 1st Academy, a three-year seminary program at the Dharma Centre of Canada. The title 'Lama' (Guru) was bestowed by H.E. Chogye Trichen Rinpoche in 2001 and in the same year by Namgyal Rinpoche, he received both the authorization and the directive to bestow empowerments in the Vajrayana Tantric tradition. 
Lama Webber's background, training and interests are diverse. They include research in molecular/cell biology and chemistry, arts education administration (Senior Instructor and founder of the Nunavut Arctic College's Fine Arts and Crafts Programs, Iqaluit, Nunavut and Executive Director of the Kootenay School of Art and Design, Nelson, BC), running small businesses, regional economic planning and consulting in Canada's Arctic, as well as in fine arts and crafts (he was a member at the Arts Institute at Capilano College, North Vancouver). He holds a Masters degree in Anthropology, where he investigated the interconnections between meditation, ritual, cognition and neurophysiology. For the last twenty years Lama Webber has also been re-engaged in a study and research of microscopic life, the unseen approximately 99% of all life forms on this planet. As a member and co-founder of IMERSS (Institute for Multidisciplinary Ecological Research in the Salish Sea) he collaborates on a number of research projects with scientists at UVIC and UBC on marine diatoms and eelgrass microbiota.
Lama Mark Webber is a Visiting, Guiding and Resident Teacher for a number of Retreat and Dharma Centres worldwide: for example the Crystal Mountain Society Retreat Centre, Galiano Island, B.C. and the Queenstown Dharma Centre, New Zealand. In 2009 Lama Webber built his home Namgyal Choling Gompa, on Galiano Island, and in 2021, he helped found the Namgyal Yangzab Buddhist Community of Canada (NYBCC) a national non-profit organization, where he acts as the spiritual director. For a number of years during the past three decades Lama Mark Webber has served as the Resident Teacher and a Spiritual Director at the Dharma Centre of Canada. For more information please visit www.markwebber.org.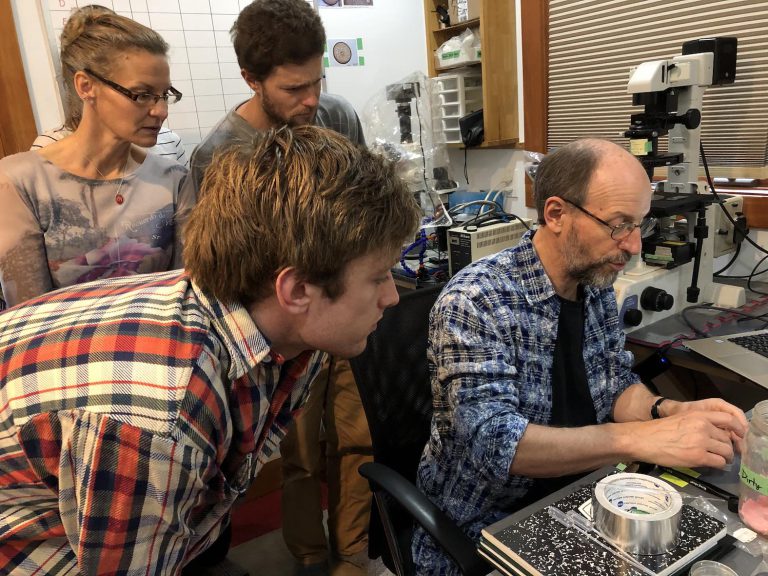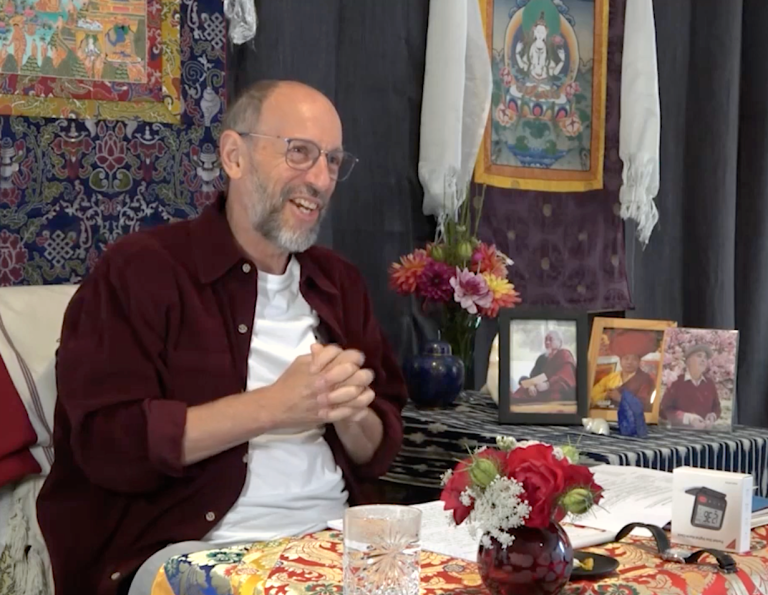 Watch a short video excerpt of Public Zoom Classes on The Art of Crafting Supportive Conditions and Building Foundations for Liberation, given in the first week of the 2022 three weeks in-person Summer Retreat of Crystal Mountain Society on Galiano Island, Canada B.C.